Discover Our Collection of Pure Silk Kaftans to Step Into Luxury
Welcome to our online store, where we offer hand-embellished silk caftans for women that exude elegance and sophistication. Our caftans are crafted with utmost care and attention to detail to ensure a luxurious feel and impeccable finish.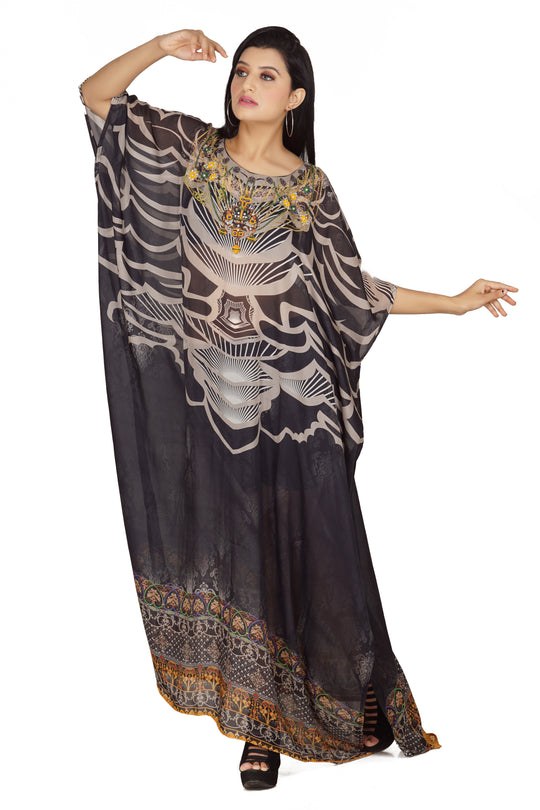 Silk caftans are an excellent choice for those looking for comfort and style. The fabric's natural sheen and softness make it perfect for any occasion, whether you're lounging at home or attending a formal event. Our hand-embellished caftans take luxury to the next level, with intricate beadwork, embroidery, and other embellishments that add a touch of glamour to your outfit.
---